About!
Thank you for your interest in mlb-it and what I can do to assist!

I am a freelance website designer, local 'computer guy' and Authorised Distributor for the Utility Warehouse in my spare time...

The other hours of my life they are shared between my full time job as an Night Shift Incident Manager and sleeping.

With the flexibility of having daylight hours before work and the luxury of either 4 or 5 day runs off, this allows me time to focus on Internet and technology projects as well as promoting the Utility Warehouse and visiting homes and businesses to assess and advise on ways they can save money through the company.

I am based in Crewe, Cheshire and have been for the majority of my life. I enjoy the beautiful surrounding countryside and visiting cities around the UK and Europe. A keen follower of sports, technology and local historical events, but a little more on the technical ability's I possess...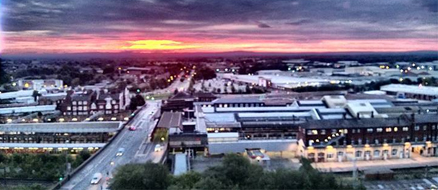 Professionally, I have:
Co-run my own business full time, providing website design, hosting and marketing. Building a client list of over 50.
Worked for an upcoming Media company, providing graphic design for company branding, search engine optimisation and website design.
Progressed through the ranks of 1st line support, to 2nd line support, remote infrastructure management and incident management.
Seen the high's and the low's of the business world and built all my skills from the ground up, if there's something I need to know, I will go and learn how to. Nothing has stopped me yet...
One thing you can be sure of is that you can trust me to do an honest job for you, I don't pay to advertise anywhere and my work is based mainly through word of mouth, which I am proud of.
Project Availiability
I am currently availiable for projects in 2014. Please use the contact methods on this site to get in touch.
Quick Contact
Call me - 07824 644936